Tetra Pak Sampling Valves M4/W9
A aseptic sampling valve, designed for steam sterilization before and after each sampling. The valve consists of three parts, a valve body, a valve head and a membrane. The rubber membrane is placed on the stem of the valve head and works as a stretchable plug. The valve bodies and valve heads are interchangeable.
Product Description
– M4 valve for low viscosity products like water, beer, wine and liquid milk.
– W9 for viscos products up to 1000 cp.
The W9 valve is available with micro ports, to enable sampling by hyperdermic needle.
– Type T: Tank welding
– Type P: Pipe welding
– Type H: Turning head
– Type K: Removable key
– Type Q: Quick lever
– Type N: Manually and pneumatic operated
Keofit hygienic valve type Simplex
Simplex is a cost efficient version of the W9 sampling valve, CIP-able, but not steam-sterilisable like the M4 & W9 valves.
– For viscos products up to 1000 cp.
Connections
– Tank welding
– Pipe welding
– Clamp 

M4
M4 Valve Body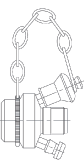 Connection: Welding
M4 Valve head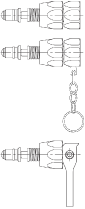 Membrane: Silicon
W9
W9 Valve body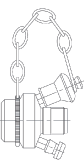 Connection: Welding
W9 Valve head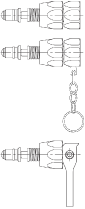 Membrane: Silicone
W9 Micro port
Connection: Welding
W9 Valve head with MicroPort
Membrane: Silicone
Simplex
Simplex tank welding

Connection: Welding Type T (Tank)
Membrane: EPDM
Simplex pipe welding

Connection: Welding Type P (Pipe)
Membrane: EPDM
Simplex 1/2″ clamp

Connection: 1/2″ mini clamp
Membrane: EPDM
Simplex 1″ clamp
Connection: 1″ clamp
Membrane: EPDM
Sampling Valve type 20
Type 20

Connection: Threaded R3/4″
Weld-In connection for Sampling valve type 20

R3/4″